RewoodTM an innovative process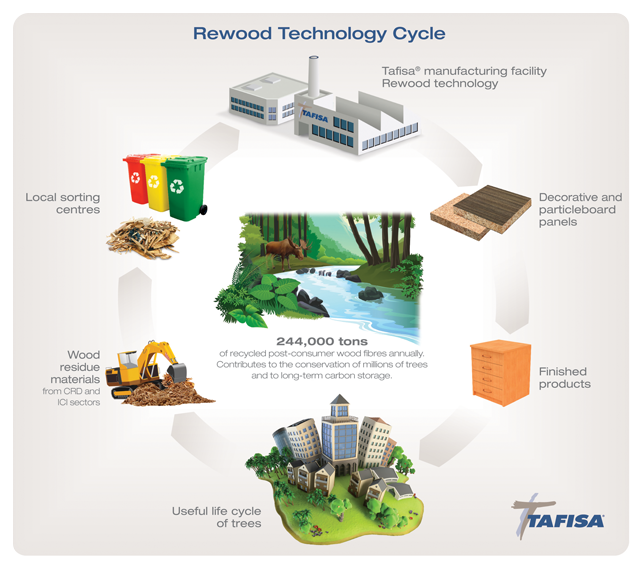 In 2005, inspired by the European model, Tafisa® developed a visionary long-term investment plan to secure its future and that of its employees; rather than staying in the traditional forestry sector, Tafisa®Canada decided to adhere to the 3 RV-E hierarchy, investing in green technology in order to further enhance its capacity to recycle wood materials derived from the CRD and ICI (industrial, commercial and institutional) sectors. This marked the beginning of the RewoodTM era, an innovative plan that would enable the company to develop a new green source of supply.
The RewoodTM technology enables the recycling of 244,000 tons of post-consumer wood fibre annually, thus saving millions of trees. This approach extends a tree's useful life cycle; instead of ending up in a landfill site, post-consumer wood materials are recycled and integrated into the company's panels.
RewoodTM processing tower
The RewoodTM  processing tower is a seven-storey treatment unit used to decontaminate, clean and refine post-consumer wood materials generated mainly in the CRD (construction, renovation and demolition) sectors.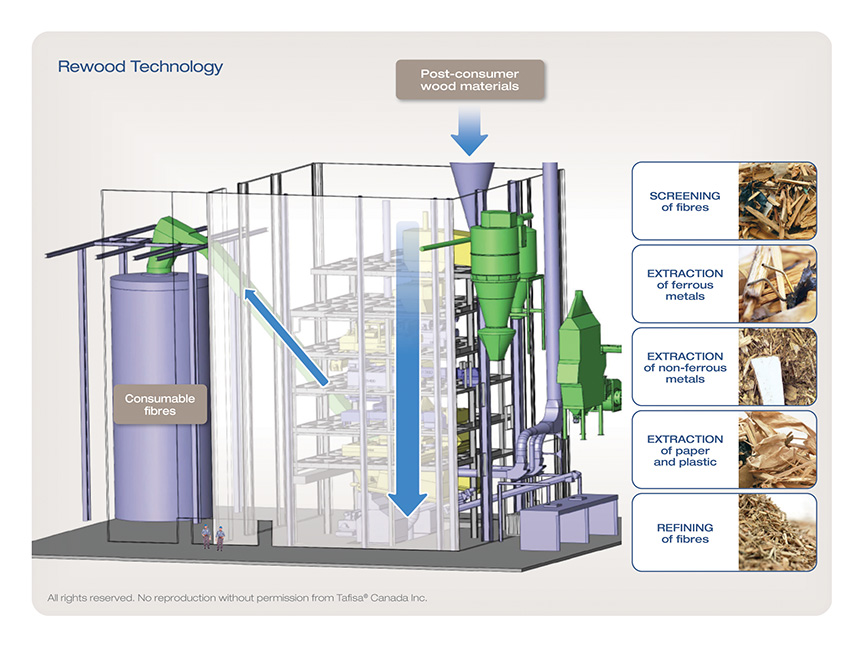 RewoodTM technology
Tafisa® Canada's initiative has enabled many of the company's suppliers — the sorting centres — to find an outlet for their recycled wood materials, and to attract major investments allowing them to consolidate and enhance their processing capacities. Since then, several new sorting centres have opened, resulting in a significant increase in the processing of residual materials.