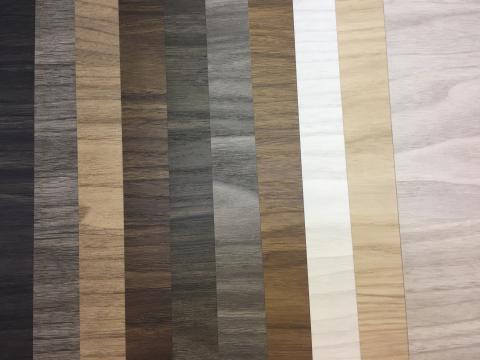 Toppan, Decotone Surfaces and Tafisa Agreement
---
Toppan Interamerica, Inc. (TIA), Decotone Surfaces Canada and Tafisa Canada, Inc. agree to a market support alliance to secure the availability of the popular Sommet décors in 3D rigid thermal film (RTF).
This RTF continues to be produced by Alfatherm Spa, Italy. Alfatherm is the original producer of the RTF for the Sommet décors and has the capability to print and emboss all 24 décors across the three textures: VIVA. BRAVA and FERIA.
TIA is stocking the Sommet RTF films in Elkhart IN, a site well positioned to serve customers in all four quadrants of North America. American customers may purchase the films directly from TIA. Canadian customers will continue to work directly with Decotone Surfaces Canada. Access to TIA inventory is assured.
The initial stocking position will focus on the VIVA collection. A major stocking order has been placed by TIA with Alfatherm.
This is an important development for all producers of RTF doors in North America. A good solution brought forward by Tafisa, Decotone Surfaces Canada and TIA that addresses the supply chain requirements of our industry.
We are excited about this alliance and look forward to providing uninterrupted supply to the RTF industry for the Tafisa VIVA collection.
For further information contact:
Eric Dedekam
Tafisa Canada, Inc.
Paul Borkowski
Toppan Interamerica, Inc.