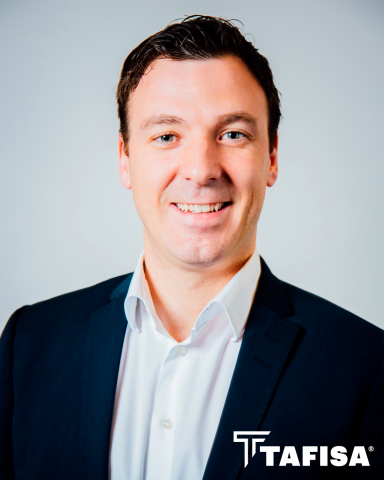 Pierre-Luc Bérubé Appointed as Vice-President Sales and Marketing at Tafisa Canada
---
The management of Tafisa Canada is pleased to announce the appointment of Mr. Pierre-Luc Bérubé as Vice-President Sales and Marketing effective August 15. Mr. Bérubé will succeed Eric Dedekam who will retire at the end of October 2022.
Mr. Bérubé holds a Bachelor of Business Administration from HEC Montréal. He has extensive experience in sales, marketing and supply chain management. He brings 15 years of industry experience to his role which he acquired in various lead roles at L'Oréal Canada, then subsequently as General Manager for the Matrix & Biolage Canada brand. Over the last three years, Mr. Bérubé was Sales Director for Canada and the United States with the kitchen manufacturer Miralis.
Mr. Bérubé's experience combined with his collaborative leadership style and his ability to identify and seize business opportunities will be beneficial to our team, our customers and our partners. His expertise will serve us well in the execution of our development plan as we continue to drive market growth.
Mr. Bérubé will be based in Dorval where he will work closely with his team in developing strategic sales plans and marketing initiatives, based on Tafisa's goals to maintain and develop its position as an influential and innovative leader in the market.
We are delighted to welcome Mr. Bérubé to our team and wish him great success.